Hackean a Vevo en YouTube y eliminan el videoclip de 'Despacito'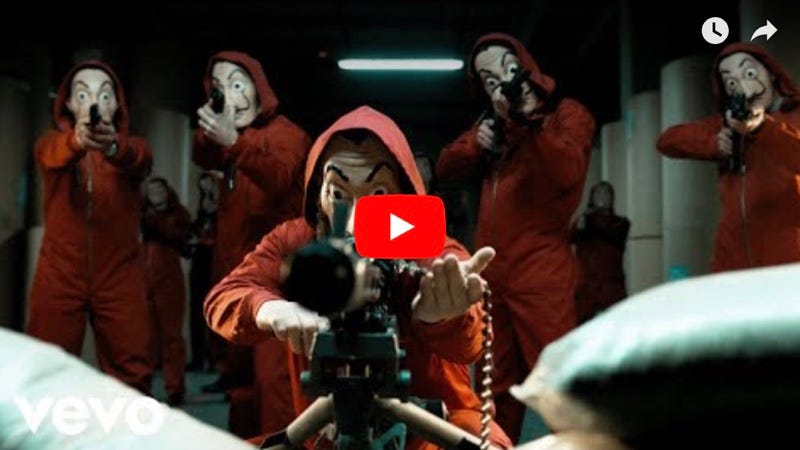 Despacito, el vídeo más visto de la historia de YouTube, ha desaparecido esta mañana de la plataforma después de que varias cuentas de Vevo fueran presuntamente hackeadas. Además de Luis Fonsi, una docena de cantantes como Shakira, Selena Gomez, Drake y Taylor Swift se vieron afectados.
El videoclip de Despacito ha vuelto a YouTube tras el hackeo, sus siete récords Guinness están a salvo
Antes de que fuera borrado, los autores del hackeo firmaron el título del vídeo con ocho nombres distintos, entre ellos Prosox y Kuroi'sh. De acuerdo con The Hacker News, Kuroi'sh es la misma persona que la semana pasada se hizo con las cuentas de Twitter de los medios Now This y BBC Arabic.
NEW: ⚡ Vevo's @YouTube account hacked; attacker just changed the title and thumbnail of #Despacito Song, the most-viewed YouTube video with over 5 billion views.

Kuroi'SH is the same hacker who hacked @nowthisnews and @bbcarabicalerts Twitter accounts last week. pic.twitter.com/gKeLoJGUVm

— The Hacker News (@TheHackersNews) 10 de abril de 2018

Además del título, el thumbnail de Despacito (que tenía 5000 millones de reproducciones) fue cambiado por un fotograma de la serie de televisión La casa de papel. Al parecer, es el único vídeo desaparecido, aunque otros han visto sus nombres cambiados por mensajes como "Free Palestine".
@YouTube Its just for fun i just use script "youtube-change-title-video" and i write "hacked" don t judge me i love youtube <3

— Prosox (@ProsoxW3b) 10 de abril de 2018
Prosox, uno de los autores del hackeo, ha explicado a través de Twitter que lo hizo "por diversión" y que solo usó el script de cambiar el título de YouTube. "No me juzguéis, me encanta YouTube", añadió. [BBC News]